At Mono211, we scout for the latest fashion trend. Here are our thoughts for this year's trend.
Go Kawaii!
Fans of Japanese culture will happy to learn that according to glamor, kimono-style trench coats, mediums-size obi belts are very trendy now. Especially when the obi belt is knotted to the side.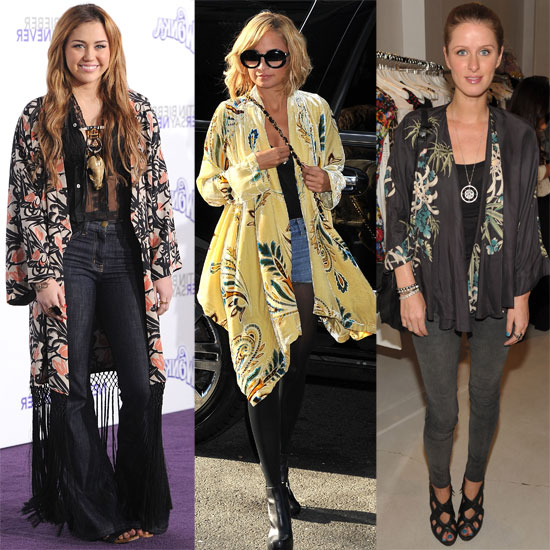 The Beautiful Girl-Next-Door
Good news for the beautiful girl-next-door who just can't walk properly in high heels, because this year, comfortable shoes are fashionable. Be it sneaker-head or minimal two-strap sandals, for once, comfort actually equates to fashion.
Pretty ladies who feel awkward in body hugging blouses and tight slacks will be delighted to know that polo-style shirts and cropped jeans with baggy cuts are this year's favorite, too.
Girls who want to play it up a little but not too much can opt for shirt-dresses.
Colors
The latest topic that everyone was talking about: is that dress blue and black or white and gold. Seriously, what is it?
You don't need to feel depressed about your monochromatic wardrobe. Black and white is a classic combination, and, for the hundredth time, no, it is not boring. There are many textures, patterns and silhouettes you can experiment with, so feel free to stick to black until a darker shade is invented.
Another popular but subtle combination is blue and white, and isn't the combination just perfect for Monday blues?
As for the ladies who can't wait to get married because they want to look angelic and pure in a white dress, remember : marriage is not the only time that you can go pure white, and wearing a wedding dress is not the only way to go all white. Get creative by mixing textures and layering multiple pieces.
If all white is not your cup of tea because you will be constantly worried about dirtying it while you are having delicious bolognaise, why not go for military green? Streamlined military-style pieces are cool and, yes, with the right fitting, they can be very sexy. (think of plunging necklines!)
Another desired color this year is the royal color, yellow. Some ladies might think their skin tone is too dark for yellow ("oh, no! I look so dirty in yellow!") but the truth is, there is a shade of yellow for everyone. From canary to saffron to amber and marigold, there are probably more than fifty shades of yellow. The trick is to find a tone that enhance your skin tone.
More Adventurous
For the ladies who are more daring in the fashion department, this year shoulders is sexier than cleavage so stock up on one-shoulder cuts.
When combined wrongly, culottes can be a fashion disaster and end up looking like pajamas. However, it is very classy and sophisticated when paired with blazers, tailored button-downs and high heels. Don't know what a culottes is, check out this Pinterest list of stylish culottes.
Normally, an apron should only be worn in kitchens. For the brave fashionista, a like apron is also a wonderful layering trick. An apron over a skirt or a dress definitely spices up the ensemble.
According to Vogue, 2015 is also the season of plaids: knee-length plaid dress, plaid coat, plaid skirt, plaid tote, plaid underwear, plaid gloves, plaid platform sandals, plaid boots… basically, everything plaid is trendy.
Happy shopping!